Forged steel three-way ball valve adopts the stationary four-seal forging split-type structure, with the characteristics of resistance to sulfur and high pressure, t-shaped and l-shaped.T - shape can connect three orthogonal pipelines and cut off the third channel, playing the role of diversion and confluence.The l-shaped three-way ball valve can only connect two orthogonal pipes, and can not keep the third pipe connected at the same time, only play a distribution role.
Flow to the combination
The t-shaped tee can realize any two or three combinations of the four flows.Two combinations can achieve 90 degree drive, three combinations need to achieve three positions 180 degree rotation.

The L - shaped tee can only switch two flows.The driving device can achieve 90 degree rotation.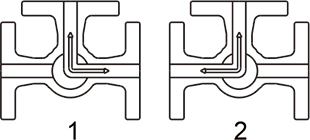 Shape and connection dimensions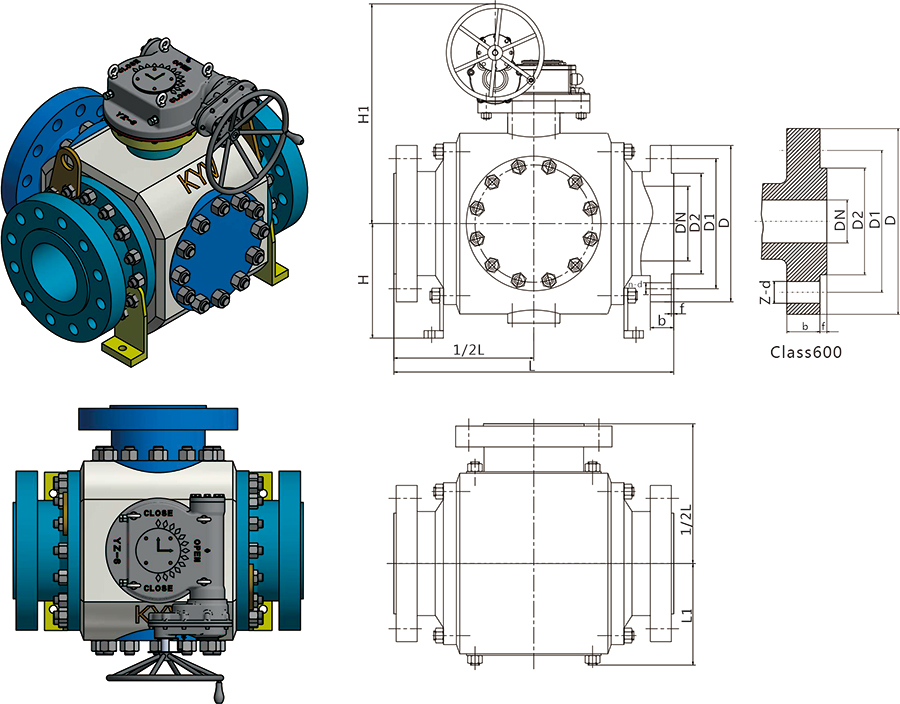 Forged steel three - way ball valve structure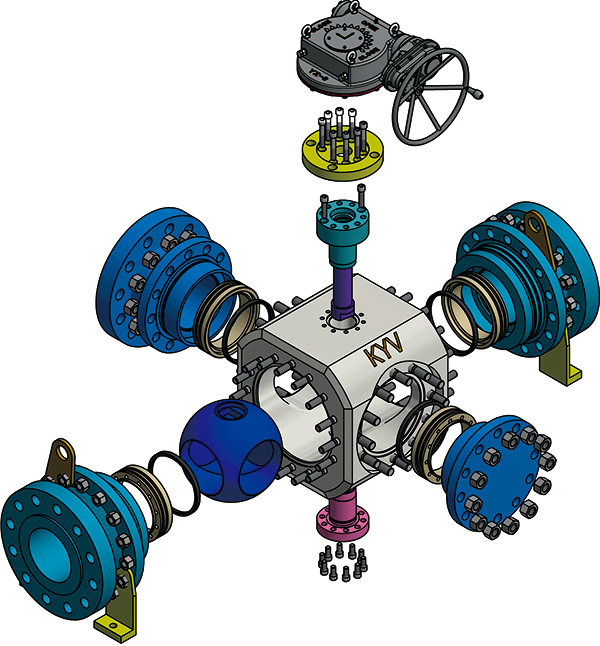 API ANSI B16.5-RF