Pigging three-way distributor is the control device for the running direction of pigging devices (such as pigging ball and intelligent electronic pig).It has a rotatable spool, the operation of the spool to rotate a certain Angle can switch the pigging distributor to connect to the cleaner pipe.
1. Control and switch device of pig running direction.
2. Quickly realize the function of materials sharing the same pipeline or tank area from multiple media, multiple customers and multiple berths.
3. The connected path and the blocked path do not leak each other, effectively preventing the mixing of conveying media.
Main types of
The included Angle at the product outlet can be divided into two structural types: 120° rotation and 135° rotation (when 120° rotation is used, interworking can be realized in all three directions).

Shape and connection dimensions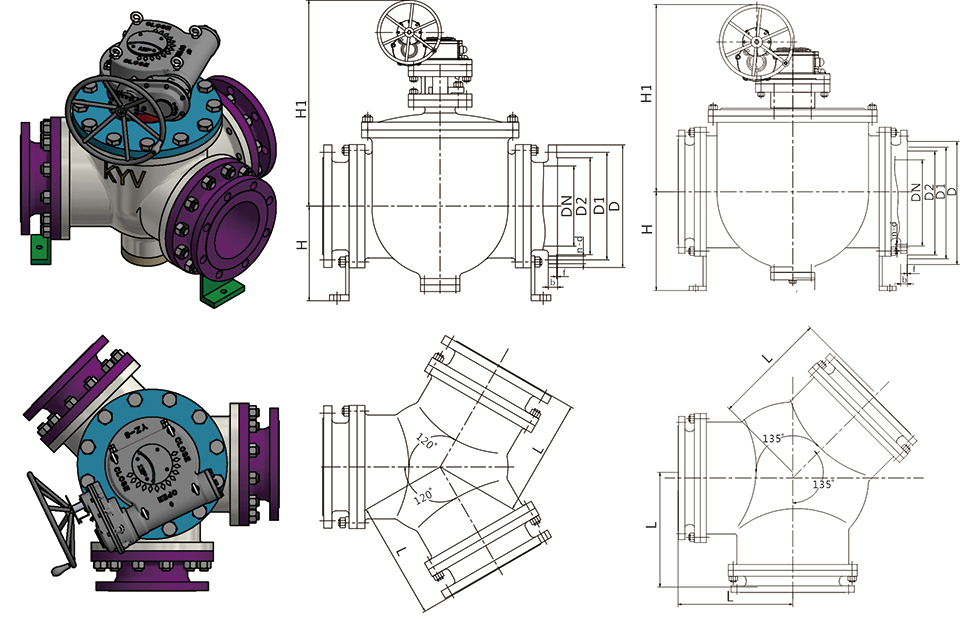 Three-way distributor structure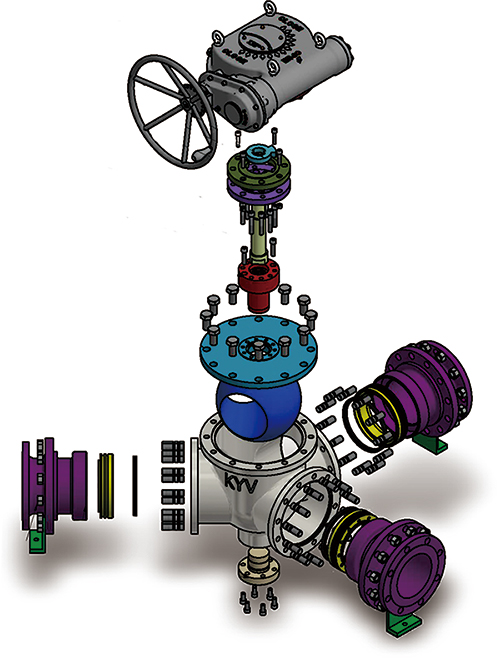 API ANSI B16.5-RF